Advertisement:
1st ODI, Mirpur, December 04, 2022, 11:30 AM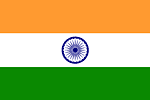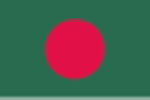 Bangladesh beat India by 1 wicket
Best Batsmen
R
B
4S
6S
SR
Man of the Match
Mehidy Hasan
That's all we have from a cracker of a game! Bangladesh go into the next game with a lead in the series and will be hoping to pull off consecutive home series wins against India. The visitors have a massive task to try and salvage the series but they will definitely come back stronger. The second ODI will be played on Wednesday 7th December and the game starts at 11.30 am IST (6 am GMT). Do join us for the build-up which begins well in advance. Cheers!
Litton Das the skipper of Bangladesh says that sitting in the dressing room they were nervous but Mustafizur Rahman and Mehidy Hasan did really well. Mentions that India bowled well in the middle overs and that helped shift their momentum on their side. Claims that when he and Shakib Al Hasan were batting he felt that they could get the target easily but it was all about Mehidy Hasan who batted really well.
Mehidy Hasan in the Player of the Match for his match-winning knock of 38. He says that it is a good opportunity for him and he is really excited. Explains that he told Mustafizur to stay calm and that he needs to believe and he knew he could do it. Claims that he wanted to bowl stump to stump and keep it tight. Says he is very, very happy with his performance.
Rohit Sharma the captain of India says that the game was really close. Adds that they did well to come back in the game and get to a good position. Mentions that they did not bat well but the bowlers did a good job. Goes on to say that the Bangladesh batters held their nerves and got there in the end. Claims that in the last few overs they would have liked to take a wicket. Credits the bowlers for bowling well for the first 40 overs as they did a good job and the bowlers kept taking wickets. Feels that another 30 to 40 runs would have helped them a lot. Says that with KL Rahul and Washington Sundar batting they were hoping to get to 250. Explains that they lost wickets in the start and through the middle as well. Adds that with the pitch being challenging, they need to understand how to play on these kinds of surfaces. Reckons that playing on the wicket should not be a problem as most of the players grew up playing like this. Ends by saying that they know what we need to do and they hope to turn things around in the next game.
Stay tuned for the presentation...
Earlier, India struggled to start well with the bat losing the top three batters cheaply. Shreyas Iyer and KL Rahul steadied the ship to help India recover from that precarious start. Once the former was dismissed, the onus was on KL Rahul to bat through and allow India to post a respectable total. He kept the runs flowing for India while losing partners at the other end. His dismissal meant India were unable to cross the 200-run mark and were bundled out without playing the full quota of 50 overs.
Bangladesh were off to a cautious start while chasing a low total losing Najmul Hossain Shanto early. Litton Das and Anamul Haque rode on luck and did well to not lose any more wickets against the moving new ball. Then, Litton Das and Shakib Al Hasan joined hands to take the game deep. Once these two were dismissed, it was the experienced pair of Mahmudullah and Mushfiqur Rahim who took the chase forward. But, both set batters were dismissed on consecutive deliveries to put Bangladesh in a spot of bother. Thereon, Bangladesh lost their way in the chase and were quickly nine down and staring at defeat. That's when Mehidy Hasan took matters into his own hands along with Mustafizur Rahman for support and guided Bangladesh home from a losing position.
What an outstanding knock from Mehidy Hasan! He has been the hero for Bangladesh and the crowd is going berserk! An emphatic win for Bangladesh and they snatched victory from the jaws of defeat. At 136-9, they were down and out but, Mehidy Hasan brings it home from them out of nowhere. India will be rueing the opportunity they had to seal they game but KL Rahul dropped an easy catch with the gloves on. Bangladesh have taken a 1-0 lead in the series and beat India for the sixth time in ODIs.
In over# 46
1
1
0
2nb
0
0
4
Deepak Chahar 32/1(8)
45.6
1
What a win for Bangladesh as they seal a 1-wicket win! Deepak Chahar bowls this on a good length, outside the off pole. Mehidy Hasan cuts this over the infield on the off side and gets his to team across the finish line with a single!
45.5
1
THE SCORES ARE LEVEL! The crowd erupts! Deepak Chahar bowls this on a good length and in line with the stumps, Mustafizur Rahman clips this towards square leg and takes a quick single. There is a direct hit at the non-striker's end but replays show that Mustafizur Rahman has made it into the crease. It also brings up the 50-run partnership for the 10th wicket!
45.4
.
Bowls this back of a length and outside off, Mustafizur Rahman swings at the ball but does not connect. This will be a dot ball.
45.4
2nb
NO BALL! This is short and outside off, Mehidy Hasan pulls this towards deep backward square leg. They took a run expecting to take two but good fielding in the deep gets Mustafizur Rahman on strike. Wait a moment! What has Deepak Chahar done? He oversteps and Bangladesh gets a Free Hit with 2 runs left to win.
45.3
.
This is short and well outside the off pole, Mehidy Hasan flays his blade at the ball but does not connect.
45.2
.
Bowls this short as well but closer to the off pole, Mehidy Hasan looks to pull initially but backs out at the last moment.
45.1
4
FOUR! Bangladesh are one hit away from a massive win! This is bowled short and outside off, Mehidy Hasan cuts this towards deep backward square leg for four runs! Four runs to win for Bangladesh!
44.6
1
Bowls this on a good length as well and outside off, Mehidy Hasan walks across to the off side and pulls this towards deep square leg to take a run and keep strike.
44.5
.
This is on a good length and outside off, Mehidy Hasan looks to pull this but the ball is not short enough and it goes under the bat towards the keeper.
Advertisement: