Advertisement:
2nd ODI, Mirpur, December 07, 2022, 11:30 AM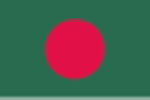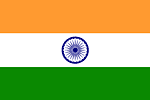 Bangladesh beat India by 5 runs
Best Batsmen
R
B
4S
6S
SR
Man of the Match
Mehidy Hasan
Right then, Bangladesh have an unassailable 2-0 lead in the three-match ODI series but there's still one game left. India will be desperate for a win whereas the hosts will look for a clean sweep. The final game of the ODI series will be played on Saturday, the 10th of December in Chattogram. That game will begin at 11.30 am IST (6 am GMT) but our build-up, as usual, will begin a lot sooner. Till then, take care and goodbye!
Litton Das, the captain of Bangladesh says that he is really happy and it's his first series win as a captain so he is thrilled about it. Claims that when they won the toss he mentioned to his boys that 240 would be a good score. He credits Mahmudullah and Mehidy Hasan for playing really well and he says that he does not know what they did but whatever it was he is happy with it. Mentions that he did not want to use his main bowlers in a stretch at the start since he knew it would get easy to bat in the second half of the inning and that is the reason why he shuffled his bowlers around. Ends by saying that they will be looking to win the third game as well.
Mehidy Hasan is the PLAYER OF THE MATCH for his outstanding all-round performance. Mehidy starts by thanking the almighty and is happy with the opportunity he has been presented with. Adds that in the last few years he worked hard and focused a lot on his batting as well. Mentions that the coaches helped him to play well on the international stage as well. Says that Mahmudullah is the senior guy in the side and he motivated him a lot and they tried to just get 20-30 runs more every time they crossed a milestone. On getting KL Rahul's wicket, he says that he just tried to hit good areas and ends by thanking all the fans inside the stadium and at home in his mother tongue.
Rohit Sharma, the skipper of India says that the thumb is not great but luckily it is not a fracture. Mentions that when you lose a game there are positives and negatives but after the start they had, the bowlers didn't do well to end the innings. Credits Mehidy Hasan and Mahmudullah for playing wonderfully but adds that they need to learn how to break partnerships. Adds that one-day cricket is about match-winning partnerships and the opponents did it but they were unable to do so. Claims that they needed to get going as it is difficult for the new batters. Informs that there are some injury concerns and they need to get to the bottom of it. Reckons that they need to monitor the players and their workload, and when they play for India, they need to be more than 100%. Ends by saying that it is not ideal when they have such players cause they playing for their country and they have to be at their best.
The presentation ceremony...
Earlier in the game, Litton Das won the toss and elected to put runs on the board which went horribly wrong as Bangladesh found themselves reeling at 69/6. But their rising star, Mehidy Hasan and the ever-experienced Mahmudullah stitched together a big 148-run stand that completely turned the game on its head with Mehidy going on to score his maiden ODI century off the final ball of the innings. Mohammad Siraj, Umran Malik, Shardul Thakur and Washington Sundar all bowled well in patches but the trio of seamers got a bit of stick in the death overs which ruined their figures. With 272 runs to win and keep the series alive, India struggled to get out of the blocks with the middle order left with a bit too much to do. The likes of Shreyas Iyer, Axar Patel and the ailing Rohit Sharma tried their best but Bangladesh held on to make it 17 wins out of the last 20 ODIs played at home.
India would be pretty disappointed with that effort in the end. First, they let go of a brilliant start with the ball and ended up with a pretty big score to chase down, and then they lost early wickets as well. With the score being 65/4 at one stage, it was a brilliant 107-run stand between Shreyas Iyer and Axar Patel that brought life back into the Indian chase. Once Iyer fell though, Axar couldn't stay on for much longer. The injured Indian skipper did come out to bat with 7 or so overs remaining and smashed 51* runs off 28 balls but unluckily for him, it just wasn't enough. India will now have to go back to the drawing board and really assess what all has gone wrong in this series.
Bangladesh had all the momentum going into the innings break and they did come out all guns blazing. Ebadot Hossain and Mustafizur Rahman, their front-line seamers picked up a wicket each early on and that gave the hosts a bit of an advantage. Their spinners started off well but once the Indian batters counter-attacked, they proved to be rather ineffective. Only when the stand between Shreyas Iyer and Axar Patel was broken, that the Bangladeshi bowlers were able to press the issue and pick up wickets at regular intervals. It got really nervy at the death but the Fizz did keep his cool on the final delivery and the hosts got over the line.
Have you ever seen a finish like that? Rohit Sharma, almost pulling off one of the greatest escapes but India have fallen agonizingly short of the target. What a fascinating game of cricket we have just witnessed but it is the home side, Bangladesh who have got the better of India yet again by the barest of margins and have sealed a memorable series win with a game remaining as well.
Mustafizur Rahman 43/1(10)
49.6
.
Mustafizur Rahman wins it for Bangladesh and helps them take an unassialable 2-0 lead in the series! Nails this yorker in line with the stumps, Rohit Sharma only manages to dig this out towards mid on. Bangladesh seal a nail-biting 5-run win and the crowd is going absolutely wild!
49.5
6
SIX! Rohit Sharma gets one of them! He reaches his FIFTY in just 37 balls! This is on a good length and just outside off, Rohit Sharma thumps this back over the bowler's head for a straight six. The equation is simple now - 1 ball, 1 six!
49.4
.
Goes full and wide outside off, Rohit Sharma looks to go leg side but misses. Two maximums need now in the remaining two balls.
49.3
4
FOUR! Two boundaries in a row! This is slightly short and wide outside off, Rohit Sharma cuts this late towards deep backward point for another boundary 12 needed from 3 balls.
49.2
4
FOUR! Slices this away for a boundary! Bowls this on a good length and outside off, Rohit Sharma charges down the wicket and slashes at it. The ball flies towards deep backward point for four runs.
49.1
.
Goes full and angles this away from the batter with pace off. Rohit Sharma gets beaten on the outside edge.
Umran Malik is the last man in for India.
In over# 49
0W
1
2
6
2
3wd
6
Mahmudullah 33/1(3.5)
48.6
W
OUT! TIMBER! Mahmudullah knocks Mohammed Siraj over but it hardly matters at this point. Siraj had a free hit on this ball as Rohit Sharma needed to be on strike the next over but as in the previous over, he just cannot get bat to ball. This is speared in on middle stump, Siraj hangs deep and throws the kitchen sink at it. The ball skids through and castles into the stumps. 20 needed now off 6 deliveries.
Advertisement: