Advertisement:
1st ODI, Hyderabad, January 18, 2023, 01:30 PM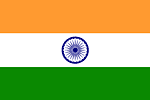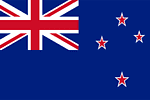 India beat New Zealand by 12 runs
Best Batsmen
R
B
4S
6S
SR
Man of the Match
Shubman Gill
That is it from this outstanding game. India take the lead and will meet the Kiwis again on 21st January at 1330 IST (0800 GMT) Do join us early for the build up. Cheers!
Shubman Gill wins the Player of the Match award. He says he was eager to do this and he had his moment. Adds he tried to put the bowler under pressure and it was his plan to show some intent. Reckons he wasn't thinking much of 200 but was thinking of partnerships. Says it is satisfying when the ball travels through the gap. Feels the game went close than he expected.
Rohit Sharma says the way Michael Bracewell was batting, they knew it was difficult to defend. Adds after keeping New Zealand 5 down they knew they are in the game but the bowlers failed to execute some plans. On Gill, Rohit says it is clean striking from him. Adds they wanted to give him the opportunity and it is exciting to watch him. On Siraj, Rohit says he was brilliant and is bowling well in all three formats.
Tom Latham says it was an amazing innings from Michael Bracewell. Says it was just outstanding to take this game so deep. Shares they were on the edge of their sit and tells they will take confidence from this game. Reckons the pitch was responsive but he again goes on to applaud the performance of Michael Bracewell and also of Mitchell Santner.
...Presentation coming up...
Earlier, after choosing to bat first, it was the Gill show. The opener of India scored a double-hundred and single-handedly took his team over 300. When the others struggled, Shubman Gill put on a show and entertained everyone. In the end, it turned out just enough.
India kept their nerves but their bowling was a bit ordinary. Apart from Mohammed Siraj, no one looked composed. There were too many extras as well. What looked like an easy win for India, they had to work hard and the bowlers had to handle their nerves. We feel New Zealand started the chase slowly and that didn't help them. And also lost wickets at regular intervals but if there is any positives from the game, it is the innings from Michael Bracewell and Mitchell Santner.
Here is the man himself, Michael Bracewell says they just tried to give themselves a chance. Feels he gathered a bit of information of the bowlers but all that matters is when the ball comes and they have to think quickly. Shares they tried to take the game deep and did not think much about winning the game. Reckons they left too many runs to chase in the final phase.
India have won the match but take a moment and applaud the performance of Michael Bracewell. New Zealand were dead and buried at 131 for 6. It looked like an easy win for India but then came the blinder from Michael Bracewell. He single-handedly kept the Kiwis in the game. Michael Bracewell was striking at all parts and at one point looked like will take his team home but the chase turned out to be too big. Michael Bracewell played a gem of an innings and got support from Mitchell Santner as well but in vain in the end.
49.2
W
OUT! LBW! What a delivery from Thakur! A yorker, angling on middle. Bracewell shuffles way too across to whip but misses and gets hit on the pads. That looked out but Bracewell had no option but to take it upstairs. No bat there. Ball tracking shows THREE REDS. A go-to delivery in the chase and India win this match.
An LBW appeal is taken upstairs. The players are shaking hands.
49.2
1wd
WIDE! Just too many extra from India! Short, slow and outside off. Bracewell shuffles across to pull but misses.
49.1
6
SIX! THE CHASE IS ON! Thakur goes slow but the length is not good enough. Easy for Bracewell as he sits back and hammers it down to long on for a six. 14 needed now.
Shardul Thakur to bowl the final over. 20 runs needed now.
48.6
1
Short in length and on off, pulled to deep mid-wicket for a single.
48.5
.
Fuller ball, outside off, Bracewell looks to heave but top edges it to mid off for one. Actually, he denied the run. Dot ball.
48.4
1
Excellent piece of fielding from Kohli! Outside off, guided to the left of point. Bracewell is on strike.
Advertisement: