Advertisement:
1st T20I, Ranchi, January 27, 2023, 07:00 PM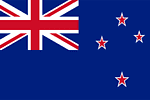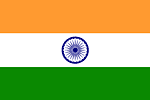 New Zealand beat India by 21 runs
-10 Days to go
Win Projections to be updated soon
Probable Playing XI
India: Suryakumar Yadav, Rahul Tripathi, Shubman Gill, Deepak Hooda, Hardik Pandya(c), Washington Sundar, Ishan Kishan†, Kuldeep Yadav, Shivam Mavi, Arshdeep Singh, Umran Malik.

New Zealand: Devon Conway†, Mark Chapman, Finn Allen, Daryl Mitchell, Mitchell Santner(c), Michael Bracewell, Glenn Phillips, Ish Sodhi, Jacob Duffy, Lockie Ferguson, Blair Tickner.
RECENT PERFORMANCE
L

IND Won By 168 runs

L

IND Won By 6 wickets

W

NZ Won By 21 runs

D

Match Tied

L

IND Won By 65 runs
W

IND Won By 168 runs

W

IND Won By 6 wickets

L

NZ Won By 21 runs

W

IND Won By 91 runs

L

SL Won By 16 runs
PLAYER PERFORMANCE
Batsmen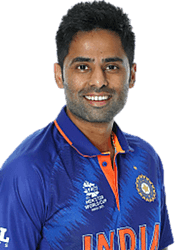 Suryakumar Yadav
BAT SR: 189.1 | BAT AVG: 86.3
Very Good
Deepak Hooda
BAT SR: 125.9 | BAT AVG: 17.6
Very Bad
Ishan Kishan
BAT SR: 112.6 | BAT AVG: 16.1
Very Bad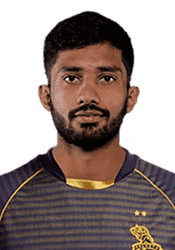 Rahul Tripathi
BAT SR: 151.2 | BAT AVG: 27.6
Very Good
Shubman Gill
BAT SR: 127.7 | BAT AVG: 35.1
Neutral
Bowlers
Arshdeep Singh
BOWL SR: 11.2 | BOWL AVG: 16.4
Very Good
Umran Malik
BOWL SR: 11.7 | BOWL AVG: 20.2
Very Good
Kuldeep Yadav
BOWL SR: 15.7 | BOWL AVG: 20.7
Good
Shivam Mavi
BOWL SR: 20.7 | BOWL AVG: 34.2
Bad
Batsmen
Glenn Phillips
BAT SR: 171.5 | BAT AVG: 42.1
Very Good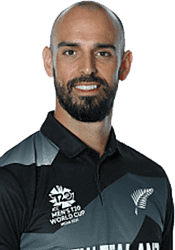 Daryl Mitchell
BAT SR: 146.6 | BAT AVG: 36.9
Very Good
Finn Allen
BAT SR: 164.5 | BAT AVG: 20.4
Good
Mark Chapman
BAT SR: 163.8 | BAT AVG: 30.8
Neutral
Devon Conway
BAT SR: 119.5 | BAT AVG: 44.5
Neutral
Bowlers
Lockie Ferguson
BOWL SR: 21.6 | BOWL AVG: 28.8
Bad
Blair Tickner
BOWL SR: 13.2 | BOWL AVG: 18.9
Good
Ish Sodhi
BOWL SR: 22.4 | BOWL AVG: 29.1
Neutral
Jacob Duffy
BOWL SR: 0 | BOWL AVG: 0
None
Man of the Match
Daryl Mitchell
Right then, that is it from this game and it is New Zealand who have taken a 1-0 lead in the three-game series. The action now switches to Lucknow for the second T20I which will take place on Sunday, the 29th of January at 7 pm IST (1.30 pm GMT). You can though join us much earlier for the build-up. Till then, take care and goodbye!
Daryl Mitchell (59* off 30 balls) is the PLAYER OF THE MATCH. Mitchell says that it's always nice to contribute to a score and hopes that they take a bit of momentum into the rest of the series. Says that spin was difficult to get away and applauds the partnership between Devon Conway and Glenn Phillips that got them back into the game and it was his job to take the bowlers on in the end. Adds that it's about trusting his skills and staying clear and it doesn't always come off in T20 cricket but that's the nature of the game.
Mitchell Santner, the captain of New Zealand says that it was a bit of a shock for everyone to see how the ball spun in the second innings. Adds that after a lot of runs in the ODIs, it was nice to see the ball spin. Tells that they never felt safe at any point and knew they needed to bowl well. Mentions that taking three wickets in the Powerplay set the tone for them. Says that they thought about bowling first at the toss because of the dew but the condition never got worse. Ends by saying it was nice to start the series with a win.
The Indian skipper, Hardik Pandya says that no one even thought that the wicket would play like that and the opposition played a bit better than them. Adds that the new ball was turning more than the old ball and the bounce was a surprising factor as well but they did pull it back with the bat and Washington Sundar played really well. Mentions that the wicket wasn't a 176-run wicket and they did falter with the ball having conceded 20-25 runs extra but also recognizes that this is a young team and hopes that they will learn from this. Adds that Sundar was phenomenal and the way he batted and bowled, it is a big plus for them.
The Presentation ceremony...
Michael Bracewell comes down for a quick chat. He says that they were surprised with the amount of turn that was there and says that they were happy that they bowled second. Adds that for his first wicket, he just wanted to skid the ball and it worked out in the end. Mentions that Santner as a leader is great and he oozes confidence which helps the team. Tells that there was a bit of moisture in the end and the dew wasn't a factor. Says that it was a disappointing ODI series, but to bounce back like this is nice for them and they look to continue the momentum.
Earlier in the game, Hardik Pandya won the toss and put New Zealand into bat first due to the dew factor and the Indian pacers didn't get off to a good start either. Finn Allen took them on but Washington Sundar was able to get rid of him early and after that the Indian spinners dominated play. Devon Conway though kept playing his shots and was well-supported by Daryl Mitchell at the other end. Conway got to fifty and then got out but a barrage of boundaries in the final over from Mitchell took New Zealand to a more than a defendable score of 176. Sundar and Kuldeep Yadav bowled really well but the pacers were taken to the cleaners. Coming to the chase, it was a similar story as the Kiwi spinners bossed proceedings but were able to break partnerships more frequently. Their skipper, Mitchell Santner led from the front with the ball and ensured that they got their first win of the tour.
Needing 177 for victory, India got off to a woeful start as their top three were bundled out with the score being just 15. Then came the repair work by the captain and vice-captain as Hardik Pandya and Suryakumar Yadav added on 68 runs. SKY looked well in control before chipping one straight to long on and fell short of his fifty. Pandya followed suit and it was Washington Sundar who showed a lot of class as he took on the Kiwi pacers and ripped them apart at the death before eventually falling for 50 in the final over. It was a bridge a bit too far once Yadav and Pandya fell and India will now look to bounce back in the next game.
Having set an above-par total, the Kiwis had the momentum coming into the chase with that 27-run final over. Their spinners came out all guns blazing and picked up early wickets to set the tone. After being kept at bay by Suryakumar Yadav and Hardik Pandya for a while, Ish Sodhi broke the vital stand by getting rid of Yadav and that opened the floodgates. They were able to get rid of Pandya soon and run a rampage through the lower order before facing stiff resistance from Washington Sundar in the death overs. In the end, the runs on the board and the spinners took them over the line.
A pretty solid win in the end for New Zealand and they have bounced back after the hammering in the ODI series to take the lead in the T20I series. India will be disappointed with their overall effort as they were outplayed in every department.
In over# 20
4
0W
1wd
0
0
6
0
Lockie Ferguson 33/2(4)
19.6
4
FOUR! A boundary to end, but that will not be enough for India! Lockie Ferguson serves this full and on off, Umran Malik swings hard at it, and gets an outside edge towards the third man fence for a boundary. NEW ZEALAND WIN BY 21 RUNS!
Umran Malik is the last man in for India.
19.5
W
OUT! TAKEN! Washington Sundar goes back to the hut now after putting in a solo fight. Lockie Ferguson bangs this short and outside off, Washington Sundar tries to upper cut it, but fails to get the connection right and hits it straight into the hands of Blair Tickner at third man who makes no mistake. The players are shaking hands, but they realise that there is still one ball left.
19.5
1wd
On a length and down the leg, Washington Sundar leaves it alone. Wided.
19.4
.
DROPPED! This is on a good length and on off, Washington Sundar miscues his lofted shot in the air towards mid off where Ish Sodhi runs forward, but spills it out after putting in a dive.
19.3
.
Full and outside off, Washington Sundar carves this towards sweeper cover.
19.2
6
SIX! FIFTY FOR SUNDAR! His first in T20Is and this has come in just 25 balls. Although, this may come in a losing cause, but a positive for India. Coming to the delivery, Lockie Ferguson bowls this on a hard length and on middle, Washington Sundar smokes it over the long on fence for a biggie.
19.1
.
Short of a length and on leg, angling in, Washington Sundar gets cramped and hooks it towards fine leg.
Advertisement: