Advertisement:
1st ODI, Guwahati, January 10, 2023, 01:30 PM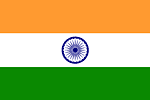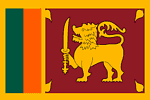 India beat Sri Lanka by 67 runs
Best Batsmen
R
B
4S
6S
SR
Man of the Match
Virat Kohli
That is it from this game then! It is India who have taken a 1-0 lead in the ODI series. The second ODI is on the 12th of this month and that begins at 1330 IST (0800 GMT). Till then, goodbye and take care!
MAN OF THE MATCH, Virat Kohli says he did nothing different, his intent is always the same, he felt he was hitting the ball nicely right from the start. Mentions the one thing he learnt was desperation does not get you anywhere and the game remains simple, it gets tough when you start thinking a lot, it is all about keeping it simple. Ends by saying, he is in a happy space and he is enjoying his game.
Rohit Sharma says it was a great effort from the batters and the platform was set for them to play freely. Adds they could have bowled better, it is not easy conditions though but they could have executed the plans better. States one is not going to have a perfect game all the time and there are areas they need to reflect on.
Dasun Shanaka says the start Indian batters gave was very good, the Lankan bowlers did not use the new ball and the Indians did. States the bowlers did not execute the plans and they need to stick to bowling on the stumps and changing the pace. Mentions he is doing the basics really well and it comes off nicely.
... PRESENTATION TIME ...
For India, it was all about the initial overs with the ball. Siraj and Umran Malik were excellent. Mohammad Shami also kept it tight at the start. Chahal was brilliant through the middle overs but they took a real pounding towards the end when Shanaka got going. Especially, Shami and Axar Patel. The early spells though, helped India take a 1-0 lead.
In reply, the Lankans did not get off to the best of starts as they lost their top order cheaply. When chasing a big total, you need a good start and since that was not possible, Lanka was always chasing the game. Pathum Nissanka first and then Dasun Shanaka played really well, especially the latter who scored a brilliant ton but Sri Lanka fell well short in the end.
A top, top knock from the Lankan skipper but in vain! Probably a better effort from the Lankan top order and maybe, the story could have been different. We though have witnessed a run-fest. First, it was the Indian batters who came to the fore. The likes of Kohli, Rohit and Gill batted brilliantly to get to a massive score. They were looking all set to get near 400 but Lanka managed to pull things back in the end.
49.6
6
SIX! Ends the innings with a biggie! This is on middle, this is heaved over the mid-wicket fence for a biggie. INDIA WIN BY 67 RUNS!
49.5
4
FOUR! Shanaka gets his ton up in style! That is a top, top knock effort but it will go in vain. This is full and around off, Dasun caressed it through covers for a boundary.
49.4
5
FOUR OVERTHROWS! On off, this is pushed through covers for one. The fielder has a shy at the keeper's end but misses. No one backing up and it goes to the fence.
49.3
1
On off, this is guided down to third man for one.
49.2
.
A huge appeal but turned down! Rohit reviews but this seems to be going down leg. NOT OUT! It is going well down leg. This is on the pads. Shanaka looks to flick but misses, he gets hit on the pads. A loud shout but turned down. Reviewed but in vain.
49.1
2
On off, this is lofted over cover for two. Shanaka moves onto 97.
48.6
.
On the stumps, blocked.
48.5
.
On middle, kept out.
48.4
1
Takes one now as this is eased down to long on.
Advertisement: