Advertisement:
1st T20I, Mumbai, January 03, 2023, 07:00 PM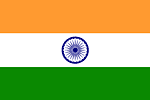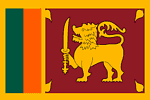 India beat Sri Lanka by 2 runs
Best Batsmen
R
B
4S
6S
SR
Man of the Match
Deepak Hooda
Right then, that is it from this game and it is the home side, India who have taken a 1-0 lead in the three-match series. Sri Lanka will feel that they can go a step further in the next game and get back on level terms. The second game should be another exciting clash and will take place on Thursday, the 5th of January at the MCA Stadium in Pune. That game will begin at 7 pm IST (1.30 pm GMT) but you can join us early for the build-up. Take care and goodbye!
Hardik Pandya, the Indian skipper, says that he is feeling good physically and it was only a few cramps. Shares that he had not slept well and the fluids got down hence he suffered cramps. Tells that he wants to put his team in challenging situations, especially in these bilateral series, and that will prepare them for the big games. Tells that he just told Shivam Mavi to back his skills and not to have the fear of getting hit. States that if the situation is the same, he (Hardik) will continue to take the new ball as he has worked on swinging the ball.
Deepak Hooda (41* off 23 balls) is the PLAYER OF THE MATCH for his game-changing knock. Hooda says that he tries to play at any position in the batting order and looks to give his hundred per cent. Adds that he and Axar Patel were talking about getting in a couple of good hits and they would be able to get to 160. Mentions that he wants to perform every time he gets an opportunity and he recently played a lot of spin in domestic cricket because of which he was confident of taking the Lankan spinners on.
Dasun Shanaka, the Sri Lankan captain, says that he is disappointed with the way they finished. Feels that they should have won in style. Mentions that at this venue, the batters should have performed better and crossed the line. Shares that they used the match-ups well with the ball and succeeded. Adds that his top order consists of very talented batters and they are backing them.
Stay tuned for the Presentation ceremony...
Earlier in the game, Dasun Shanaka won the toss and opted to chase. India got off to a breezy start before losing three quick wickets. Ishan Kishan made a fast start and so did Hardik Pandya but the pair got out when India looked to up the ante. Thankfully for India, Deepak Hooda and Axar Patel played quickfire knocks down the order to take the score above 160. For Sri Lanka, the spinners bowled really well and so did Chamika Karunaratne but Kasun Rajitha went for a bit of tap. With an under-par score to chase down on a bit of a tacky surface, the Lankan batters never really looked to be in control. Shivam Mavi exploited this and so did a couple of other pacers. With India cruising, Sri Lanka did launch a counter-attack led by their skipper Dasun Shanaka but ended up on the losing side.
Shivam Mavi comes up for a quick word. Shares that he was struggling with the landing initially and then decided to bowl from the side of the crease. Tells that he has been waiting for 6 years for this moment but he stuck around and put in the hard work. Mentions that it was his dream to play for the country and adds that he was not much nervous as he has played in the Indian T20 League. Praises Hardik Pandya for backing him and encouraging him. Mavi picks his first wicket as his best out of the four.
India will be delighted with the win here but will feel that they got out of jail. The debutant, Shivam Mavi set the tone early on as he picked up a wicket each in his first two overs. Hardik Pandya bowled three on the trot at the start and kept the Lankan batters pegged back. The Indian spinners failed to dominate the middle overs but the likes of Umran Malik and Harshal Patel were able to pick up timely wickets and ended up with two wickets each. Mavi came back to pick up two more, finishing with a four-fer on debut. With Pandya picking up a slight niggle, the task of bowling the final over was handed to Axar Patel and he just about managed to get his side over the line.
Sri Lanka will feel that this one got away. The target to chase down was not the biggest and they knew that a couple of solid knocks could take them over the line. However, their top order apart from Kusal Mendis completely faltered. The visitors kept on losing wickets at regular intervals and as has been the case in recent times, the onus was on the skipper Dasun Shanaka and the lower order to lead the fightback. That is exactly what happened as Shanaka and Wanindu Hasaranga stitched together a quick 40-run stand. Both of them got out but Chamika Karunaratne kept on fighting till the end and with 5 needed off 3 balls, it looked like he had done enough but sadly, it wasn't meant to be for Sri Lanka.
Unreal scenes as the crowd inside the Wankhede erupts! So close yet so far for Sri Lanka as Axar Patel holds his nerves and gets the job done for his side. Axar is flocked by his teammates who huddle around him and pat him on the head. But spare a thought for Chamika Karunaratne who put the Lankans ahead in the final over only to fall 2 runs short of the target. What a game!
In over# 20
1W
1W
0
6
0
1
1wd
Axar Patel 31/0(3)
19.6
W
OUT! Run out on the final ball as well. INDIA WIN BY 2 RUNS! Flatter delivery, it's fired in around middle, Chamika Karunaratne swings his bat hard but fails to get the desired connection. It tamely rolls down to deep mid-wicket and Chamika jogs to the other end in disappointment. His partner, Dilshan Madushanka, looks for the second run and is midway down the track. Deepak Hooda fires in the throw to the keeper this time and Ishan Kishan does the rest.
Dilshan Madushanka is the last man in for Sri Lanka but he won't be on strike.
19.5
W
OUT! Run out at the non-striker's end! Fuller and on middle, Chamika flicks it to deep mid-wicket and has to go for the second run. Hooda throws the ball to the bowler who takes the bails off. Could have taken the gamble and thrown it to the keeper. Chamika Karunaratne is back on strike, 4 needed off the final ball.
19.4
.
DOT! What a thriller! Short and wide again, within the tram line and Chamika Karunaratne leaves thinking it to be a wide. No signal 5 needed off 2 balls.
There is a long conversation going on between skipper Hardik Pandya and Axar Patel. It seems quite animated as well and then the keeper Ishan Kishan joins in. After a bit of chat, Axar is good to bowl and play can resume.
19.3
6
SIX! High and handsome! 5 needed off 3 balls. Incredible shot. Quicker one, short and on middle, Chamika Karunaratne clears his front leg and muscles it over wide long on.
19.2
.
DOT BALL! Short in length and wide outside off, Chamika Karunaratne leaves it alone thinking it to be a wide. It's not. 11 needed off 4 balls.
19.1
1
Over to Chamika Karunaratne now! Flatter and shorter on middle, helped to square leg for a run. 11 needed off 5 balls.
19.1
1wd
Wide! Quicker one, short and down the leg side, Kasun Rajitha leaves.
Advertisement: