Advertisement:
2nd ODI, Kolkata, January 12, 2023, 01:30 PM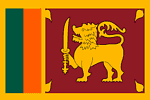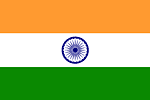 India beat Sri Lanka by 4 wickets
Best Batsmen
R
B
4S
6S
SR
Man of the Match
Kuldeep Yadav
Right then, that is all we have from Eden Gardens. India have taken an unassailable lead of 2-0 and would be looking to complete a clean sweep as we move down south to Thiruvananthapuram for the third and final ODI of the series. It will be played on Sunday, 15th of January and like all games of this ODI series, the action will start at 1.30 pm IST (8 am GMT). Our build-up as you know will begin much earlier. So, do join us for the same. Till then, it's goodbye and cheers!
Kuldeep Yadav (10-0-51-3) is chosen for the Player of the Match award. Smiles and says that he is happy with his performance. Tells that he tries to do his best and backs his strength. Adds that when you are playing you have to focus hard and he is enjoying his bowling a lot. Mentions that he tries to give his best whenever given a chance. Feels that varying the speed is crucial and shares that he has worked hard on his batting as well. Also adds that he has worked hard on his fitness and it has helped him in finding the rhythm with the ball.
Rohit Sharma, the Indian captain, says that it was a close game and games like these teach you a lot. Adds that it was not easy to bat out there and the batting depth helped them. States that KL Rahul has been batting at 5 for some time now and it gives them the confidence to bat freely at the top. Calls it a good display of batsmanship from him. On missing a left-hander in the top order, Sharma replies that he doesn't believe too much in it and the guys who have been given the chance have scored a lot of runs but ideally, they would like to have a southpaw in the mix. Regarding the team changes, Sharma says that they have not thought about it now and will take a call after looking at the pitch in Thiruvananthapuram. Praises Kuldeep Yadav for the way he bowled and adds that he is quite confident as a bowler right now.
Dasun Shanaka, the captain of Sri Lanka, says that they didn't have enough runs on the board. Regrets wasting a good start. Mentions that it was a very flat deck and a score above 300 was on the cards but credits Kuldeep Yadav for the way he bowled. Admits that it's a concern that the batters are not doing well. Shares that he asked his fast bowlers to stick to the basics and bowl in the line of the stumps.
Stay tuned for the presentation...
KL Rahul (64*) comes up for a quick chat. Says that he cannot say that it was a flat wicket or a very difficult wicket but feels that it was a sporty wicket. Tells that he kept wickets in the first half and felt that there was a bit of spongy bounce from the back of the length. Adds that they thought they would be chasing around 280-300 but feels that their bowlers bowled well. Says that it was a challenging game and credits Sri Lanka for the way they bowled and says that he enjoyed batting in the middle and stitching some crucial partnerships. Talks about the difference in approach between the two games and adds that in the first ODI, the pitch was good and their batters batted positively while batting first. States that when he came to bat in the first game, they were in a comfortable position, and the situation was different in this game and he had to play accordingly. On comparison with opening in Tests, KL smiles and says that the good thing about batting at number 5 is that he does not have to rush back to the pavilion at the end of the innings. Further says that he likes to have the ball coming onto the bat and it is a bit of a challenge for him to bat in the middle order. Shares that Rohit is clear about his batting position in the team and he tries to play according to the needs of the team.
Earlier in the day, Kuldeep Yadav left his impact with the ball and forced a collapse. Sri Lanka never recovered after that and got bundled out for only 215 runs. India adopted a very cautious approach after losing the top-order batters quite cheaply but with the required rate not too demanding, Rahul paced his innings brilliantly. This is now India's 10th ODI series win against Sri Lanka at home.
It won't be wrong to say that the sin done with the bat in the first innings haunted Sri Lanka. They threw away an excellent start and got bundled out for a paltry score on an excellent batting surface. Not just that, the Lankans wasted 62 balls. The visitors tried their best with the ball but they never had enough runs on the board. After having India reeling at 86 for 4, they had a chance but the partnership between KL Rahul and Hardik Pandya shut the door on them and gave them a rude reminder that they never deserved to win after such an abysmal batting show.
Victory for India, although they took the longer route, they reached the destination safely and grabbed an unsurpassable lead in the 3-match ODI series. The start from them was bright and breezy, but then they lost wickets in a heap to give a semblance of a chance to Sri Lanka. Thereafter the duo of KL Rahul and Hardik Pandya combined for a 75-run stand and then KL formed yet another crucial partnership with Axar Patel. Rahul batted through and saw his team over the line in the end with 40 balls to spare.
43.2
4
FOUR! That's it! India win this game by four wickets! Kumara bowls another shortish delivery on off. Yadav makes room again and slaps it past the mid off fielder for a boundary. Happy faces all around in the Indian camp and at this iconic Eden Gardens.
Lahiru Kumara pulls out...
43.1
.
Back of a length, on off at 144.5 kph. Yadav makes room and tries to cut it but misses.
42.6
4
FOUR! This time a top edge produces a boundary! Scores are level now! Short and on middle. Rahul goes for a big pull shot. However, all he manages to do is to get a top edge which goes over the jumping keeper for a boundary.
42.5
.
Bowls it short and on middle. Rahul is happy to duck under it.
42.4
4
FOUR! Another boundary! This time KL Rahul and India get lucky, just 5 needed now! Back of a length and it nips back in a bit. Rahul tries to punch it but is cramped for room and gets an inside edge that goes past the stumps and diving keeper for a boundary at fine leg.
42.3
.
Serves it fuller but on off this time. Rahul drives it nicely to the mid off fielder.
42.2
4
FOUR! Poor delivery and punished! India inching closer! A fullish delivery and on the pads. Rahul glances it with great timing and beats the diving fielder at deep backward square leg for a boundary.
Advertisement: