Advertisement:
3rd ODI, Thiruvananthapuram, January 15, 2023, 01:30 PM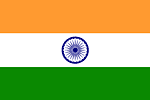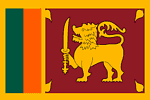 India beat Sri Lanka by 317 runs
Best Batsmen
R
B
4S
6S
SR
Man of the Match
Virat Kohli
Right then. That's it from the coverage of this game and this series as well. Rohit Sharma is handed the trophy, who passes it on to Mohammed Siraj and asks the seamer to begin the celebrations. Truly a great gesture by the skipper. The whole team lines-up and gets set for a group picture and get the party started. India now do not have much to think about, as they will get back on the field soon, when New Zealand will visit India for a white-ball series. It kicks off on 18th January, Wednesday with a 3-match ODI series. The first ball is at 1.30 pm IST (8 am GMT), but you can join us early for the build-up. For Sri Lanka though there are no series lined-up in the near future. They will head back home and use this time to sharpen their skills and come out stronger from this series defeat. Until then, take care and goodbye.
Rohit Sharma, the victorious skipper, says that it was a great series and there were a lot of positives throughout the series. Adds that bowlers bowled well to get the breakthroughs and it was brilliant to watch batters pile on runs. Feels that it is good to see how Siraj was bowling today and he deserved four slips behind the wicket. Also says that he is a rare talent and he has grown strength from strength in the last couple of years. Mentions that they tried all sorts of things to get Siraj the fi-fer but it wasn't to be. Adds that fi-fer will come soon. Shares that they haven't given a thought yet to the series against New Zealand and they will get to the drawing board quickly. Ends by saying that New Zealand are coming off a series win in Pakistan and they will need to work hard to get the results.
Virat Kohli wins the MAN OF THE MATCH award for his incredible unbeaten knock of 166 runs and also wins the MAN OF THE SERIES award for his outstanding effort with the blade. He starts by saying that it is just a by product of the intent he has. He always aims to put the side in a solid position. Informs it is just the intent and playing for the right reasons. Mentions he has been feeling really well since the time he has come back to the side. Adds that he is happy to be out at the crease and not rush behind his milestones. He says that he is in the right state of mind here. Informs that Siraj's growth has been immense with the new ball. Ends by saying, they have a solid bowling unit if these pacers continue to bowl in the same manner.
Dasun Shanaka, the skipper of Sri Lanka, says that is disappointing and it was not the game they wanted. Adds that they need to learn how to manage the start. Feels that bowlers should learn to take wickets on these surfaces and batters should learn to score big runs here. Reckons that playing positive cricket is important in international cricket and feels that they showed no intent today. Ends by applauding the Indian team for playing quality cricket and for winning the series.
Stay tuned for the presentation...
Mohammed Siraj is in for a flash interview. He says that he tried hard to get his 1st five-wicket haul in ODIs but it wasn't to be. Shares that he is in a good rhythm and his outswinger is coming out of the hand nicely. Adds that his scrambled seam delivery is his wicket taking delivery and he tries to puzzle the batters with these two deliveries. Also says that Rohit Sharma tried hard to get him a fi-fer.
Earlier in the innings, India got off to a solid start thank to their opening pair who built a solid foundation with a 50-run plus stand. Although, Sharma could not remain at the crease for long. Gill and Kohli then motored along really well. Both went onto rack up their respective centuries. Gill slipped out but Kohli remained at the crease till the very end to take India to 390 runs. Sri Lanka bowlers were quite expensive and could not keep the batters in check. During the chase, Sri Lanka could up turn up to the challenge and go back home winless from the ODI series.
Phew! What a rollicking performance this has been by the Indian bowlers. Mohammad Shami leaked a few runs in his first two overs, but Mohammed Siraj took care of the bowling attack from the other end, as he struck twice in his first two overs to put Sri Lanka on the back foot instantly. Later, Mohammad Shami joined the party as well by getting the better of Charith Asalanka. Mohammed Siraj then went on to take a couple more wickets. All this happened inside the Powerplay 1. Mohammed Siraj completed his quota of 10 overs in the 21st over but could not take a fi-fer this time around, but he managed to single-handedly take down the Sri Lanka side here. Kuldeep Yadav chipped in with two wickets as well.
To be honest, there is nothing much to write about the batting side here. Sri Lanka were under the pump from the word go. Chasing a mammoth total does put the batting side under pressure even before coming out on the crease to chase it down. Sri Lanka lost five wickets in the first Powerplay. Only Nuwanidu Fernando the youngster got off to a start but even he could not survive Mohammed Siraj, who was in red hot form tonight. Sri Lanka kept losing wickets at regular intervals and eventually lost nine wicket for 73 runs. Earlier, in the match, Jeffrey Vandersay and Ashen Bandara collided and were taken off the field. Jeffrey Vandersay got replaced but Ashen Bandara remained on the sidelines as he was still in pain. Hence, the hands were shook before the final wicket.
Well, it certainly was a one-way traffic through this match. India have completed the whitewash here with a comprehensive win in the final and third ODI by 317 runs. It was mostly a Mohammed Siraj show during the chase and Sri Lanka never got an opportunity to breathe when their batters were at the crease. During the innings break, Gautam Gambhir when asked about the prediction, he jokingly said that India could win this by a margin of 300 runs. And boy, did India not put on a dominating show here.
India become the first team in ODIs to beat a team by 300+ runs. Previously, the record for the biggest margin of win by runs was held by New Zealand (290) against Ireland in 2008.
21.6
W
OUT! BOWLED! Kuldeep Yadav floats this one up, full and at the stumps, Lahiru Kumara clears his front leg to go down the ground but gets an inside edge back onto his pads. The ball deflects off the pads and trickles onto the stumps. The injured Ashen Bandara will not be coming out to bat and so that is the end of Sri Lanka's troubles with the bat. India win by 317 runs and clinch the series 3-0!
21.5
.
Short and outside off, Lahiru Kumara cuts this one straight to backward point for a dot.
21.4
.
Full and spinning away outside off, Lahiru Kumara shoulders arms and lets it go.
21.3
.
Fuller and at the stumps, Lahiru Kumara goes for a heave but gets an inside edge back onto his pads.
21.2
4
FOUR! Tossed up nicely, full and on middle, Lahiru Kumara clears his front leg and thumps this one over the bowler's head for a boundary.
21.1
.
Full and turning away outside off, Lahiru Kumara watchfully leaves it alone.
Advertisement: