Advertisement:
1st ODI, Karachi, January 09, 2023, 03:00 PM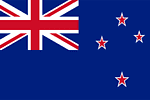 New Zealand
Pakistan
Pakistan beat New Zealand by 6 wickets
Best Batsmen
R
B
4S
6S
SR
Man of the Match
Naseem Shah
That's a wrap to this one-sided game. The second ODI is on Wednesday, 11th January at 3 pm IST (9.30 am GMT). Do join us in advance for the build-up. Cheers!
Babar Azam, the captain of Pakistan, says that they utilized the new balls perfectly and credits the fast bowlers. Praises his spinners also for executing the plans. Shares that their attempt was to build partnerships as it was not easy for a new batter. Lauds the batting effort of Mohammad Rizwan. He is happy with the bench strength and tells that he has a lot of options in both the pace and spin departments.
Kane Williamson, the captain of New Zealand, says that they would have liked a few more runs on the board. Calls Pakistan clinical with the ball. Adds that in the second half, there was some assistance for the bowlers as well and there is some learning for his team. Mentions that they needed to build more partnerships and need to do things a little better in all departments. Feels that the toss had an impact but refuses to say that it cost them the game as there was assistance for the bowlers in the second innings as well. Wants his team to learn quickly and move on.
Naseem Shah is the Player of the Match for his brilliant spell of 5 for 57 from his 10 overs. The young speedster says that personal performance only counts when you win the game. Praises the effort of all the players. Shares that it was reversing and he just stuck to the right areas.
Stay tuned for the presentation...
Agha Salman comes up for a quick chat. Says that it was a tricky surface and feels that 280-290 could have been a tough target. Shares that it was turning the same in the second innings but the reverse swing that Pakistan got, New Zealand didn't, maybe due to the dew factor. Adds that it's always important to win the first game of any series and it has set the tone for them.
Earlier, New Zealand's batting didn't get the kind of fluency needed to put a big total on the board. They kept losing wickets at regular wickets, and that robbed them of momentum. Credit to Pakistan for putting up a disciplined display with the ball and their fielding was also quite impressive. A word of praise for Naseem Shah who was brilliant, both at the start and at the backend, and finished with a 5-wicket haul.
As mentioned earlier, Pakistan were at ease during the chase. Fakhar Zaman, Babar Azam and Mohammad Rizwan played handy knocks and the likes of Haris Sohail and Agha Salman also chipped in with useful runs. An easy win in the end and the hosts will be quite pleased.
The only way to win this game for New Zealand was by picking wickets, and they struggled exactly to do that. Kane Williamson's captaincy was quite ordinary as he persisted with his spinners for a longer period even when they were not able to either take wickets or build pressure. Ish Sodhi could have been handy here and was missed. The other Kiwi bowlers tried hard but there was not enough consistency in their execution. Still, Michael Bracewell looked quite effective whenever he came on to bowl. He had a catch dropped (Fakhar Zaman on 39) off his bowling as well.
Clinical victory for Pakistan! It was a well-planned chase from them, and the home team showed how to bat in these conditions. Partnerships are always the key in any batting inning, and the hosts constructed plenty of stands on their way to the target. New Zealand were pretty much flat with their effort, looked undercooked in both departments and were always behind the 8-ball in this game.
48.1
6
SIX! THAT IS IT! Agha Salman finishes things off for Pakistan! Tim Southee bowls this one on a length outside off, Agha Salman clears his front leg and thumps this one down the ground. Clears the long off fence and collects a maximum. Pakistan win by 6 wickets!
47.6
1
Short of a length around off, Agha Salman guides this one towards third man and takes a single. Pakistan now need 4 off the last two overs.
47.5
.
Short and outside off by Lockie Ferguson, Agha Salman looks to steer this one on the off side but fails to get any bat on it.
47.4
1
Short and at the batter, Mohammad Rizwan works this one from the crease towards deep square leg for a single. 5 needed more off 14 balls.
47.3
.
LBW shout! Not given. Kane Williamson decides to review. Not much excitement shown by the Kiwis. Shortish and around off, Rizwan sits back to pull but misses. He is hit on the right thigh. Nothing on the UltraEdge and it's missing the stumps. New Zealand took the review because they had one.
47.2
.
Back of a length on off, Mohammad Rizwan defends this one back to the bowler.
47.1
2
Short and wide outside off, Mohammad Rizwan slashes this one wide of deep cover and collects a couple of runs. Agha Salman would have been in trouble had Lockie Ferguson collected it cleanly at the non-striker's end.
Advertisement: