Advertisement:
2nd Test, Karachi, January 02, 2023, 10:30 AM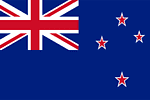 New Zealand
449/10
(131.0ov)
& 277/5
(82.0ov)
Pakistan
408/10
(133.0ov)
& 304/9
(90.0ov)
Pakistan drew with New Zealand
Best Batsmen
R
B
4S
6S
SR
Man of the Match
Sarfaraz Ahmed
The two captains share the trophy as the series ends 0-0 and that brings us to an end of a thrilling Test match. Both teams would have loved for the result to go their way but in the end, it has to be said that it was a fair result as neither team deserved to lose. We shift our focus now to the three-match ODI series between these two team with all games set to be played at the same ground as this game. The first game will be played on Monday 9th January and it will begin at 3 pm IST (9.30 am GMT) but do join us earlier for the build-up. Until then, it is goodbye and cheers!
Tim Southee, the skipper of New Zealand says that the game had come down the last moment which is always exciting. Mentions that always come into a Test match to win and they were in a good position throughout the game to claim victory. Credits Sarfaraz and says that he played really well especially in the middle session but they still had a chance in end. Expresses that Ish Sodhi who made a comeback after so long, did really well and credits bracewell and all the other players for giving it their all for the side. Reckons that the nature of the wicket changed quite late in the game but it was sarfaraz who proved to be the difference between winning the game and the draw. Ends by saying that it has been a tough tour and it is time to shift their focus to ODI cricket.
Babar Azam, the captain of Pakistan is in for a chat. He says that their plan after the Tea break was to go for the chase. Their main aim was to keep things simple till the final session. Mentions that some tweaks were made to the plan once Agha Salman departed. Adds that they will look at the positives here and look to sharpen it to perfection. Ends by praising Sarfaraz Ahmed for his incredible innings. Informs that he waited patiently for his time and has proven his worth this time.
Sarfaraz Ahmed is the Player of the Match and the Player of the Series for his outstanding effort with the bat. He thanks god for his comeback and mentions that he has been around the team waiting for his opportunity to come. Claims that there was a lot of turn early on and he got the confidence for his teammates to be able to play a good inning. Explains that with 140 runs remaining they aimed to go for the balls which were there to be hit. Admits that this 100 was in the fourth inning and it is always difficult which makes it one his best centuries. Ends by saying that the home crowd has always been with him and he hopes that the crowd comes to support them for the ODI series.
Stay tuned for the presentation...
The Kiwis were off to a horror start when they came back on the field to put a target on the board as they lost Devon Conway for a golden duck. In this innings, the Kiwis had two century run stands, first for the second wicket, between Kane Williamson and Tom Latham. Followed by a 127-run stand between Michael Bracewell and Tom Blundell. The former was forced to come out before Daryl Mitchell, who stayed in the dressing room because he was ill. Eventually, they decided to declare after setting a target of 319 runs and got themselves just three over to bowl before the Stumps on Day 4. This decision proved to be fruitful for the visitors as Tim Southee and Ish Sodhi took a wicket each inside the three overs wherein Pakistan even failed to get off the mark. Eventually, it ended as a draw but both the teams fought till the very end.
When Pakistan came out to bat, Abdullah Shafique got them off to a bright start in his short stint, although they were teetering at 99/3 with Imam-ul-Haq still left at the crease with Saud Shakeel. The two built a stand of 83 runs to stable the ship. But they could not continue for long. Later, Saud Shakeel and Sarfaraz Ahmed took their time to take on the bowlers. Both the players got to their fifties but Ahmed could not convert it into three-figures. Although, the tail-enders were unable to spend long time at the crease which was very unlike the New Zealand lower order. In the end, Pakistan handed the Kiwis a lead of 41 runs as they got all out for 408 runs.
Earlier in the Test match, after electing to bat first. New Zealand batters justified their skippers decision by getting off to a flyer. Tom Latham and Devon Conway stitched a stand of 134 runs for he opening wicket. Then, Conway builds a solid stand with Kane Williamson to stable the ship, but once this stand was broken the Kiwis started losing wickets at regular intervals. Tom Blundell played a crucial anchor role and his knock of 51 helped to keep Pakistan at bay. The hosts wouldve thought it after the wicket of Tom Blundell it could be a walk in the park for them. But it did not go as per plan as Matt Henry and Ajaz Patel stitched a 104-run stand for the final wicket to take the score to 449 runs. Once again, it was the spinners who benefitted on this flat-deck. Abrar Ahmed and Agha Salman combined for seven wickets in total.
After remaining wicketless in the post-Lunch session, Pakistan seemed to be on the driving seat to chase the target down as Sarfaraz Ahmed and Saud Shakeel came back out all guns-blazing. The Kiwis bowlers initially struggled to cause any damage as both the batters seemed to be in solid form. Sarfaraz Ahmed marked his comeback into the side with a Test century here. Although, Michael Bracewell came into the attack and got some hope back into Kiwis dressing room by getting rid of Saud Shakeel. Later, Agha Salman and Sarfaraz Ahmed scored briskly which allowed them to believe that they still have a chance of winning the encounter as they smacked 70 runs off 83 balls for the seventh-wicket stand. But once Agha Salman fell, it gave an opening to the Kiwis which they pounced on with both hands. They even got rid of Sarfaraz Ahmed at the end of stumps but could not take the final wicket in time. Michael Bracewell stood out with the ball for the Kiwis with his four-fer.
Phew! This match went down to the wire. Both the teams had a fair amount of chance to clinch a win here and seal the series, but in the end the second match is drawn and the series also concludes in a similar fashion. With the way New Zealand started the match this morning it looked like Pakistan will bundle out much quicker but once again Sarfaraz Ahmed and Saud Shakeel showed us that they love batting together and faced 260 balls combined to keep them in the game here. Pakistan started the final day with 0/2 but managed to put up a solid fight inspite of losing Imam-ul-Haq and Babar Azam in the morning session itself.
Oh no! There were still more three overs left but the two umpires converge and they decided that it will be STUMPS ON DAY 5. And, this Test match ends in a draw here, it could have been different if the light wouldn't have played spoil sport.
89.6
.
Flights this one full and on an off stump line. Abrar Ahmed manages to keep this out and survives. We have a drawn game as it will be STUMPS ON DAY 5!
89.5
.
Flights this one full and outside the off stump, Abrar Ahmed gets across the line to defend but misses and gets hit on the back leg. There is an appeal and the umpire says not out. Tim Southee reviews and looks like he will be wasting time here. UltraEdge shows no bat involved and Ball Tracking confirms the impact is outside the off stump.
89.4
2
Loopy delivery outside off. Abrar Ahmed knocks this back towards the bowler who misfields and allows the batter to take two runs. Pakistan require 15 runs now.
89.3
.
Full and just outside off. Abrar Ahmed keeps this out confidently.
89.2
.
Attacks the stumps on a fuller length. Abrar Ahmed defends this and the ball goes off the inside edge towards short leg.
89.1
.
Loopy delivery outside off. Abrar Ahmed clips this towards mid-wicket.
Michael Bracewell 75/4(20)
88.6
.
Loopy delivery outside off. Naseem Shah defends this solidly.
Advertisement: