Advertisement:
Super Four - Match 2, Colombo, September 09, 2023, 03:00 PM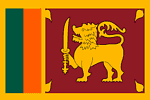 Sri Lanka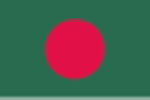 Bangladesh
Sri Lanka beat Bangladesh by 21 runs
Best Batsmen
R
B
4S
6S
SR
Man of the Match
Sadeera Samarawickrama
Right then, Sri Lanka outperformed Bangladesh in every department securing a comfortable victory and adding two more points to their Super Four tally. Bangladesh have two losses in the two games played in this stage and will now have to wait till the next tournament to fight for the title. The action continues in the 2023 Asia Cup as we have a massive fixture to look forward to with arch-rivals India and Pakistan locking horns against each other on Sunday10th September. The first ball will be bowled at  3 pm IST (9:30 am GMT) but you can join us for the build-up well in advance. Until then, goodbye and cheers.
Sadeera Samarawickrama is the Player of the Match for scoring 93 runs in 72 deliveries. He emphasizes that the plan was clear right from the beginning which was to play the ball late and close to his body. Adds that it paid off immediately and he maintained his focus on executing the basics correctly throughout his innings. He highlights the importance of running between the wickets, indicating that it played a crucial role in accumulating runs. He mentions that there was a shared understanding among the team members that a total of 250 or more would be considered a highly competitive score on this particular wicket. Claims that he discussed this with his batting partners out in the middle.
Dasun Shanaka, the skipper of Sri Lanka says that Bangladesh bowled well especially Hasan Mahmud. Claims that he decided to do what they did and it gave him a better idea of how to bowl so he bowled cross-seam. Mentions that they have no front-line bowler and someone needed to chip in with today being his day to come into the game. Claims that Maheesh Theekshana was expensive and needed someone to cover his overs but came back to take three wickets. Reckons that they played good enough cricket to deliver and planned well for their batters. Adds that Kusal Mendis and Sadeera Samarawickrama read the wicket well and played accordingly. Ends by saying that he is happy with their performance.
Time for the presentations...
Shakib Al Hasan, the captain of Bangladesh says it was a good toss to win but they didn't bowl well as there was help for the bowlers. Gives credit to Sri Lanka for handling the new ball and mentions that Sadeera Samarawickrama took the game away from them. Adds that when chasing 260, they needed a good partnership at the start of around 80-100 which helps with the run chase. Reckons that the top four didn't get enough runs and they didn't bowl well at the start.  Credits Towhid Hridoy for his performance and says that he batted really well. Goes on to say that he played in the LPL where he had a good tournament which has given him confidence. Informs that there are a lot of ifs and buts but Sri Lanka were the better team and they deserved to win. Ends by saying that bowlers tried to bowl well and the seamers were a bit expensive but they took all the wickets.
Maheesh Theekshana is up for a chat and he says that he stuck to the basics. Mentions that he bowled just one over at the start and then came back for a three-over spell and his job was to look for wickets. Mentions that it was difficult to bowl with the injury but when one is playing for their country, they have to do their best. Claims that their plan was to bowl wicket-to-wicket and look as they looked to get bowled and LBW dismissals and they stuck to those plans.
Time for some interviews...
Bangladesh's batting innings began positively with an opening partnership of 55 runs. However, they suffered a setback as they lost four crucial wickets quickly, allowing Sri Lanka to bounce back into the game. Mushfiqur Rahim and Towhid Hridoy fought valiantly, building a partnership of 72 runs for the fifth wicket. Unfortunately, Mushfiqur fell victim to Dasun Shanaka, and shortly after, Maheesh Theekshana dismissed Towhid Hridoy. From that point, the Bangladeshi batting order couldn't recover, ultimately being bowled out for 236, despite Hridoy's impressive 82 off 97 balls.
What a thrilling encounter we witnessed in the Asia Cup! Sri Lanka emerged victorious against Bangladesh with 11 balls to spare, successfully defending their total of 258. It was a remarkable all-around performance by the home side, maintaining their impressive 13-match winning streak in ODIs and earning two crucial points in the Super 4 round-robin stage of the Asia Cup 2023. In the second innings, the Sri Lankan bowlers were exceptional in their execution of the short ball strategy, consistently taking wickets at regular intervals. While the Bangladeshi batters managed to build a few partnerships, the Sri Lankan bowlers displayed their ability to break these partnerships and regain control of the game. Captain Dasun Shanaka led from the front, claiming three important wickets at the top with well-placed bouncers, while Maheesh Theekshana contributed with three crucial breakthroughs in the death overs, maintaining the pressure on Bangladesh. Matheesha Pathirana was also outstanding, using his yorkers effectively to secure three wickets.
Matheesha Pathirana 58/3(9.1)
48.1
W
OUT! BOWLED! That is the game and Sri Lanka have registered their first win of the Super Four stage! Matheesha Pathirana has wrapped things up with his third wicket and Bangladesh have been bowled out for 236 runs. He bowls a pin-point yorker at the stumps. Nasum Ahmed backs away and looks to access the off side but misses and sees his middle stump pegged back. Sri Lanka continue their remarkable winning run as they now have 13 wins on the trot. Bangladesh's title hopes have come to a premature end.
In over# 48
1
1
1
6
1wd
1
1
Maheesh Theekshana 69/3(9)
47.6
1
Into the stumps on a fuller length. Nasum Ahmed hoicks this towards wide long on and settles for a single to keep strike. 22 runs required now in 12 balls for Bangladesh but they have just one wicket in hand.
47.5
1
Goes full and outside the off pole. Hasan Mahmud knocks this into the air towards deep cover for one more.
47.4
1
Short this time and outside off. Nasum Ahmed pulls this towards deep mid-wicker for a run.
47.3
6
SIX! Tosses this full and outside the off stump. Nasum Ahmed lofts this towards long on and Dushan Hemantha (sub) grabs hold of the ball before throwing it back into play as he was falling over the boundary. Saves a certain maximum and the batters have to settle for a couple of runs. The third umpire reckons that the fielder has touched the ropes and a six has been given.
47.3
1wd
WIDE! Bowls this full and really wide outside off. Nasum Ahmed throws his bat at this but misses and the umpire calls this wide.
47.2
1
Goes full and into the pads. Hasan Mahmud flicks this towards deep square leg for one.
47.1
1
Maheesh Theekshana bowls this full and going down leg from 'round the wicket. Nasum Ahmed gets it off the inside part of his bat towards deep backward square leg for a run.
Advertisement: